Often in Macaroni Kid and Certifikid emails we discuss goal setting and "Finding Your Why." We are asked - Why is being a publisher important to you? Why are you doing this? I have struggled with this in the past. I became a publisher because it sounded like something fun I could do in addition to being a wife and mother. Sometimes it feels like a lot of work, other times I am guilty for not putting enough time in.
For many of us, it was year of highs and lows and the reason for my (love) note today is because I am on a Macaroni Kid high on finding my why! I have enjoyed interacting with so many people that I normally would not have over the past few months.
I have gotten emails thanking me for providing the Halloween Houses 2020 google map so they can do something fun and COVID-friendly with their families. I had people emailing me houses they saw to add to the list and homeowners writing, "PLEASE ADD US!" I felt so good to be able to give back to our community!
THIS IS MY WHY!
I teamed up with a new local franchise just getting off the ground and together we motivated each other to think beyond the norm. I featured local moms in my MOM BOSS interview who are opening their own business and following their passions and sharing it with others.
THIS IS MY WHY!
Holiday season is approaching and I have spent hours on the phone with restaurants, gift shops, clothing stores, etc, curating packages tailored to their needs so our community can get to know these small, local businesses a little bit better. In the process, I've made great friends and great connections for Macaroni Kid and beyond.
THIS IS MY WHY!
Next week my holiday guide comes out and I am so excited to share with you 15+ local businesses that have worked tirelessly to keep their companies afloat during what is probably one of the most difficult times of their career. If my site can help them reach more people, then that's what I'll continue to do for them.
THIS IS MY WHY!
My love note today is one big THANK YOU for allowing Macaroni Kid Falls Church, North Arlington, McLean and Vienna to be a way to showcase so many of the wonderful people who live and work in our area and give me a reason to connect and help them. I love where we live and I am excited for what the next few months bring for us.
Happy Holidays!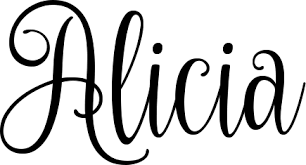 To stay IN THE KNOW, subscribe to our free weekly newsletter! Each week, you will receive fresh new ideas for local family-friendly events. Get social with us on Facebook, Twitter, and Instagram.We love keeping you updated with local happenings in our community.
Macaroni Kid Falls Church, North Arlington, McLean and Vienna is a free weekly e-newsletter, online calendar, and website proudly serving families in Fairfax and Arlington Counties.