The holidays are filled with lots of great food, family, and friends. Thinking about the holidays just brings a smile to your face right? But did you know the holidays can also be the most dangerous time of year for your pet? Here are ten tips for keeping your pet safe during the holidays:
1. Secure your Christmas tree
Just like you worry about your kids or your eggnog-fueled uncle knocking over the tree, you also have to worry about your pets. It's easy to keep everyone safe if you anchor and secure your tree. If you have a live tree, you need to be careful about what you add to the water. Tree water is stagnant and may contain bacteria, preservatives, pesticides, and fertilizers. Adding aspirin (apparently this is a thing, though experts say it's not necessary) can be hazardous to your pets if they drink it.
2. Use pet-friendly decorations
Avoid tinsel. This sparkly decoration can be seen as a "toy" to cats who play with it, eat it, or try to jump on the tree to attack it. Choose ornaments made of shatterproof materials and place them higher on the tree to keep them away from curious pets.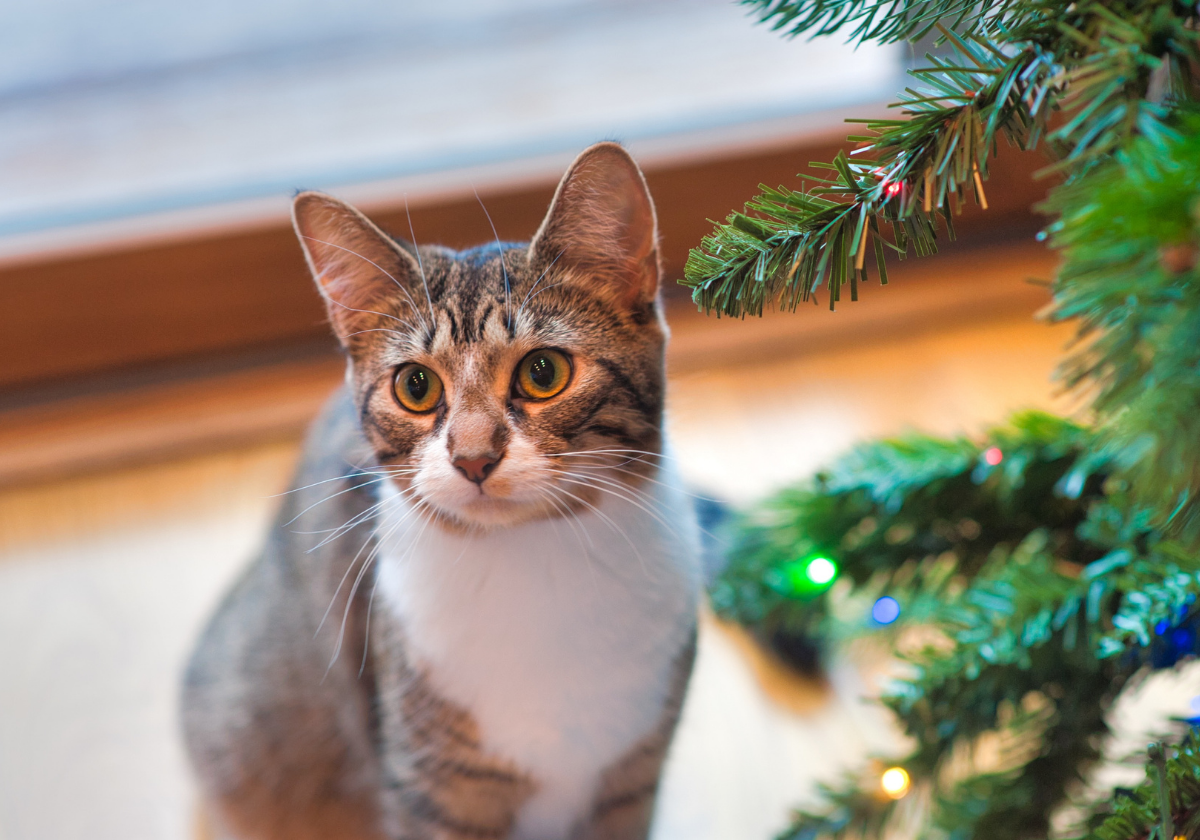 3. Some holiday plants can be toxic
Indoor plants make fabulous holiday decorations but many are toxic to your pets. Mistletoe, holly, lilies, daffodils, amaryllis, and Christmas cactus are just a few plants that can be harmful. The ASPCA has full lists of toxic and non-toxic plants for dogs and cats:
4. Don't leave candles unattended
NEVER leave a candle unattended — whether you have pets or not.
5. Secure electrical wires
Pets sometimes like to confuse electrical wires with chew toys. So make sure you roll them up, use a shorter extension cord, or tape them to the floor or wall to keep them away from sharp teeth.
6. Remember some human food is not good for our pets
Ingesting some human foods not only can make your pets sick (vomiting and diarrhea) but some are toxic and deadly. The ASPCA has a handy list of foods not to feed to your pets. It includes avocado, chocolate, grapes, raisins, macadamia nuts, onions, fatty/fried foods, and any product containing xylitol. See the full list here.
7. Don't give them alcohol or caffeine
Pets should not drink alcohol or caffeine, even if they're not driving.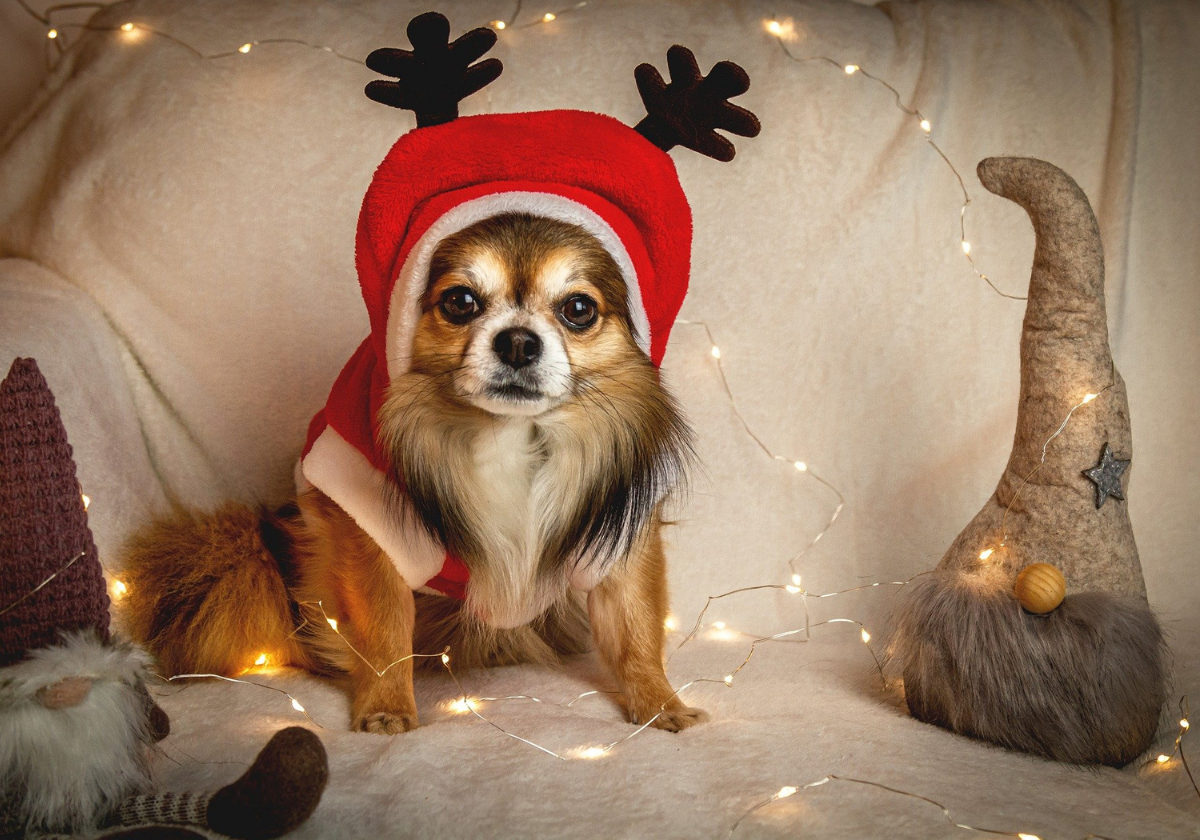 8. Don't leave small children unattended with your pet
Pets can get overwhelmed with visitors in the house, especially children. So it might be best to put your pet in a quiet spot, such as in their crate or in a separate room with water and their favorite toys to keep them calm while visitors are over. But if you are going to introduce children to your pet, make sure you never leave them unattended, even if they have pets of their own at home.
9. Know that loud noises can make animals anxious
Holidays, like New Year's Eve, can include local fireworks. If your pets are anxious about fireworks or other loud noises, keep them safe by keeping them inside in a safe room, and stay with them if you can. You should talk to your veterinarian if your pet is anxious around loud noises and discuss ways to keep them calm.
10. Watch that front door
Watch your front door as guests enter and leave your house or when you retrieve packages from your porch. It's easy for pets to slip out the door unnoticed. Just in case they do run away (we know it happens), make sure your pet has an ID tag or microchip.
Many veterinarians are not open 24/7 so it's really important to know where your nearest emergency vet facility is located. If your dog or cat accidentally ingests a potentially toxic substance, contact your local veterinarian or the ASPCA Animal Poison Control Center at 888-426-4435 (a fee may apply) for immediate assistance.
Ellen DeFrancesco is the publisher of Macaroni Kid Long Beach-Oceanside-Rockville Centre, N.Y.